It's at the heart of what we do.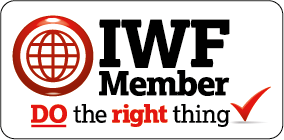 Out of the box proactive alerts to your safeguarding lead and real-time reports on suspicious searches allow you to identify and protect your most vulnerable students straight away.
Central Control Across Multi-Site Schools
Central control enables visibility and management of filtering activity across multi-site schools ensuring online safety & wellbeing of students across entire school estates regardless of location.
Refer to portal for recommended package options

​

for your school type and size
Proactive alerts sent to safeguarding leads
Central control and management of policies across different schools
Tailored filtering to suit your own school environment
Safeguarding threats are filtered almost as soon as they emerge
Supports schools' full compliance requirements​
Protection for students when using school-owned devices at home
Current blocked/allow sites reviewed by us to ensure a smooth transfer​