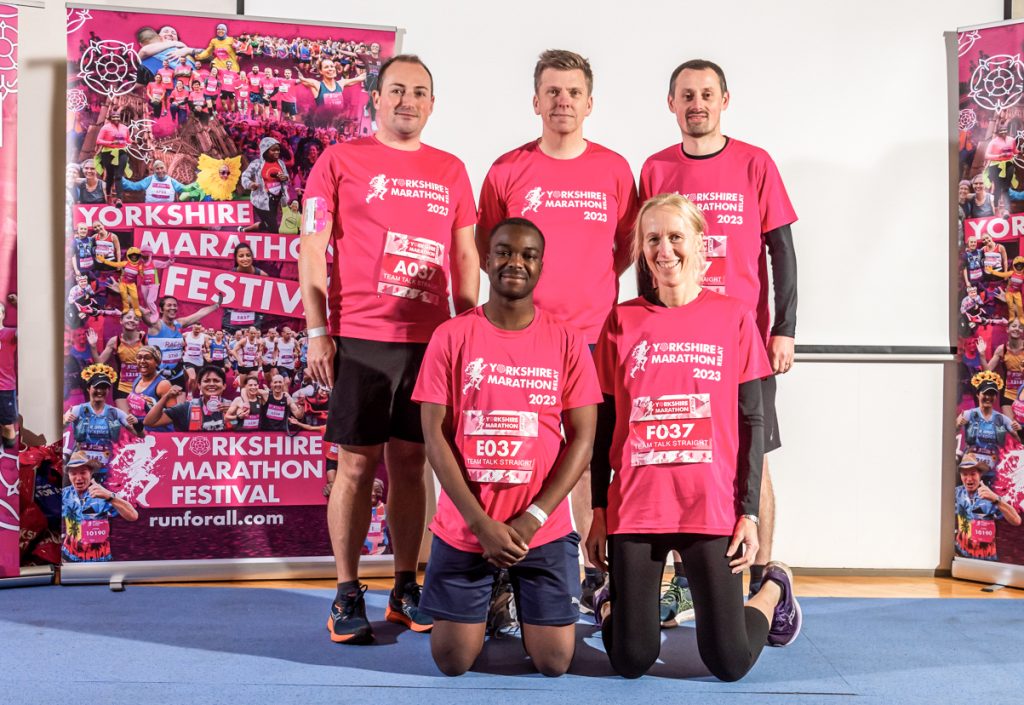 Talk Straight continued its fundraising campaign for Leeds charity Zarach by tackling the Yorkshire Marathon Relay held on Sunday 15th October. Sallie Bewell, Victor Josi, Luke Watson, Lee Moores and Mark Hayden put on their running shoes and completed the marathon in 4hrs 26secs, raising £600 and putting Talk Straight's total raised for Zarach this year at £1,933.
Sallie Bewell said, "The 6.00 am Sunday morning start and 2 degrees temperature was a bit of a harsh wake up call but the sun shone, the crowds were out in force and the team did a fabulous job of not just getting round the course but coming 23rd out of a field of 46 teams.  The event was very well organised and being part of a really supportive team meant we had a great day out. And to top it off, we managed to raise £600 towards our fundraising target of £3,000"
Talk Straight have pledged to raise £3,000 for Zarach as their annual chosen charity. Zarach partners with schools to "give every head a bed". The charity works with schools to identify children living in bed poverty, and delivers bed bundles including new beds, bedding, pyjamas and hygiene products.
It's not too late to reach the £3,000 target, visit our JustGiving page to donate to this amazing charity: