For Remote Learning & Rapid Site Deployment.
Short & Long-Term Contracts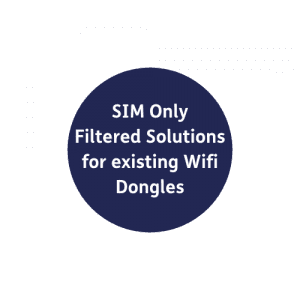 Safe Internet Access at Home
£75 Government Grant Available
The DfE has stipulated that schools will be expected to continue offering immediate access to remote education during the Autumn 2021 term where pupils test positive for Covid and need to isolate.

£75 Grant funding is available for schools to claim to provide mobile dongles or broadband routers for disadvantaged pupils who need to learn remotely.
Existing WiFi dongles can still be used with the Schools Broadband SIM only Filtered 4G solution if dongles are unlocked. Full instructions on how to do this are available from the DfE. This service is designed exclusively for education, providing a safe and filtered learning environment for student home-learning.
The service supports schools' Prevent Duty compliance and KCSIE duties, is easy to use and has built-in monitoring, reporting and alert functions for Digital Safeguarding Leads.
Short & Longer Term Flexible Contracts
Contact us for a quote today using the contact form.