Take a look at our Frequently Asked Questions and Answers below.
Your browser will display message this message when the Netsweeper certificate is not installed. Click here to download the Netsweeper certificate.
This can be installed manually by double clicking the certificate and importing it to your Trusted Root Certification Authorities folder. Or this can be deployed via GPO by your local administrator
You can also download the certificate by scanning the QR code below: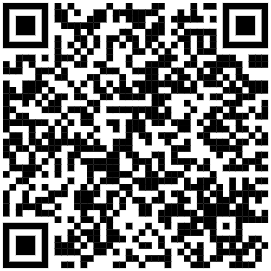 Staff members can receive the pupil policy on their machine if the User Agent (Wagent) is not installed. To check if this is installed open file explorer and check the below path: C:\Program Files (x86)\Netsweeper WorkStation Agent

This can also be caused by a prolonged period of login inactivity. Please try logging out and back in again to rectify this issue.
When users find a search term that produces inappropriate results, we can enter that word as a Search Keyword to the local list. We also recommend that you submit a complaint to the search engine so that they may further enhance their Safe Search functionality.
By default, scheduled reports will not be sent if the report contains no data this can be edited within the report to send a notification if a report is empty to the recipients.
Netsweeper is constantly being updated and new categories are added to help you filter better. In our current version there are a total of 1145 categories including 80 web content categories.
From the Netsweeper Webadmin you can manage your Active Directory sync from the Directory Sync Settings in System Tools. Simply select your NSW reference then select the sync options button and finally select "run a complete sync".

Yes, to unfilter an address you will need to ensure that the machine does not have the Netsweeper Workstation Agent installed then simply select the create new client in the No Filter group on the Webadmin. Clients can be added to the no filter group based on their IP address or a range can be assigned to the no filter group to allow for multiple devices to receive the unfiltered policy with ease.
If the school are using a franking machine this will need to be removed from our IP tables as routing the devices via a web filter can interfere with communication. If you are affected by this, please contact support and advise one of our engineers as to the IP of the franking machine so that they can remove this from the IP tables. (Unfortunately, IP table updates propagate overnight so this change is not instant).
Yes, to block file extensions simply navigate to one of your policies and create a new entry and update the Entry Type to File Extension then select the deny URL action. For example, Netsweeper can block users attempting to download .exe files.
The replay attack error appears when your computer's time has lost sync with the real-world time. To fix this we suggest configuring your machine to pick up its time from the internet. Please check with your internal IT team to make sure your server is configured correctly.
Unfortunately, if a student turns on mobile data on their bring your own device in school they will not be blocked as the mobile data network is outside of the school network. Any bring your own device can be filtered if it uses the school network.
This is usually due to an out of date version of the forticlient VPN software.