Welcome to Schools Broadband
Broadband, Security and Filtering services.
Introducing Schools Broadband
A Welcome Message from David Tindall, CEO
I'm delighted you have chosen Schools Broadband to provide your broadband services and would like to thank you personally for the choice you have made.
Schools Broadband is totally committed to delivering services at the absolute forefront of technology in education. When it comes to protecting your networks and the e-safety of your students, we are leaders in our field and looking forward to bringing the benefits of our award-winning service to you.
Our Customer Relations team are already reviewing your order. In the meantime, and to ensure a smooth delivery, please read through this document which outlines milestones to delivery and contact information.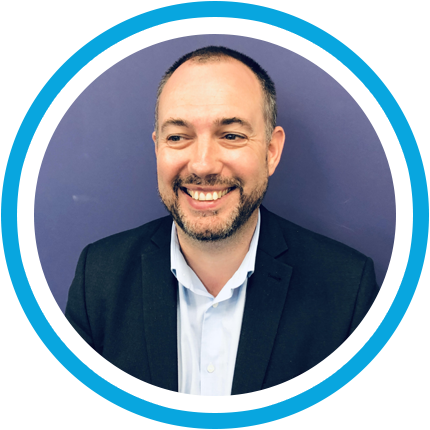 Milestones to Connectivity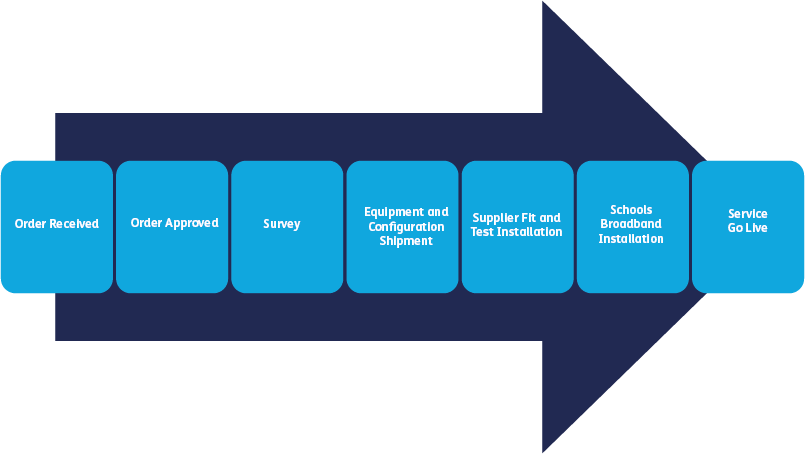 Order Received: customer places order
Order Approved: Order reviewed by the customer service team and discussed with suppliers. Information requested from school, including 'start date' and information about configuration.
Survey: Supplier visits to survey site on a date arranged with the school. Any excess construction charges are identified and shared with the school to review.
Equpment and Configuration Complete: Routers and equipment set up to suit a school's specific requirements and is sent to customer.
Supplier Fit and Test Installation: Supplier completes any physical works required to make the service accessible to the school and tests this.
Schools Broadband Installation: Engineers guide schools through the installation process and ensure all systems are operational.
Service Go Live: Transition is complete and is signed off by engineer and by school.
Customer and Technical Support
To get the most out of your new service, it is important you have the knowledge you need to feel confident in using our award-winning products. Our support team are here to help you with any technical issues you might have and offer you guidance when needed.
You can log tickets to raise issues, request a meeting or ask questions through our portal. Incoming tickets are monitored, and any urgent requests will be dealt with in a prompt manner.
You can login to the portal using the button below. If you need help accessing the portal, contact Technical Support.
If unable to raise a ticket, please call the team to log your enquiry
Technical Support 01133 222 333 – Option 2
Lines open Monday – Friday 8am – 6pm
Out-of-hours emergency calls will be diverted to our on-call technician. Requests are assigned individual case numbers and will be dealt with promptly by our skilled team
Contacts and Escalation Points
If for any reason the delivery process falls short of your expectation, please let us know via the portal or contact Customer Relations by telephone
Customer Relations: 01133 222 333 Option 1