Organised by our partner Strictly Education, 28th February is National School Governors' Awareness day.
We'd like to help celebrate the contribution that governors and trustees make to improving the experiences of children and young people.
What better way than to highlight the valuable work done by two of our very own school governors, Partner Programme Manager Rob Merryfield and Education Area Manager Craig Childs.
Rob Merryfield Governor, Yorkley Primary School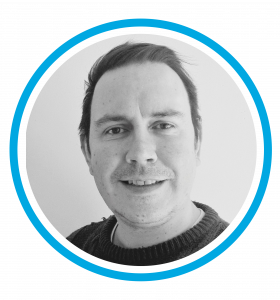 "I've been a Governor for Yorkley Primary School for around two years. Yorkley School is dear to my heart as I went to school there having grown up in Yorkley, so when my daughters reached school age and attended Yorkley too, I jumped at the chance to be a part of their educational experience.
"I'm very proud that Yorkley School gained 5 out of 5 outstanding 'Outstanding' ratings in last year's Ofsted report, which was down to the hard work of staff, the governors and of course the children.
"The role of Governor is not one to be taken lightly, it's voluntary and takes up a lot of time, but it is so rewarding to watch a school flourish and continuously thrive to improve. Working alongside the staff helps you gain insight into their challenges. I feel the role of a Governor is not only to challenge but also support. You are all part of a team working towards a shared goal: making your best better for the pupils."
Craig Childs Ex-Governor, Whitefriars Primary, Rushden
"I was a Governor for Whitefriars Primary for four years. The Headteacher asked me if I'd be interested in becoming a Governor during a meeting about their broadband renewal. The school were looking for someone that had knowledge of IT and education technology. As the school was a customer, and also my local school where both my children attend, it made perfect sense.
"One of my favourite things the Board of Governors helped achieve during my tenure, was the creation of a new sheltered outdoor play area for reception, enabling outdoor play rain or shine. I also played a part during the transition to a single Primary site, combining the Infant and Junior schools, where I was involved in the technology side of things including their broadband service, and helped develop the new brand identity for the school.
"I believe School Governors serve an important purpose, helping to shape the school not only for the benefit of the pupils but also the wider community. Each governor has a set of skills that benefit the school, be it operationally, financially, technically, and also ethically."


Find out more on the School Governors' Awareness Day website: schoolgovernorsday.co.uk